| Rebaz Mohammed Official
Rebaz Mohammed is a world class Football Freestyler, 4x Guinness World Record Holder, Entertainment AWARD winner and 2 x Vice Champion of the UK .

He has years of experience in the Entertainment / Commercial industry and is available for Bookings World Wide! Rebaz is suitable for..... ( Live Performances, Commercials, School workshops, Birthday parties , Social Media Campaigns, Product launches...Much more )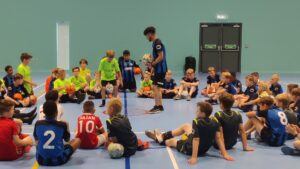 School / General Workshops
Teaching is Rebaz's specialty, he has brought his freestyle skills to tens of thousands of children at hundreds of schools and events throughout his career, what children can learn and take away from his knowledge will be remembered for a lifetime!!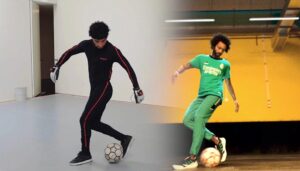 Commercial
Rebaz's expertise will bring your adverts / campaigns to life! He has years of experience in the industry and his most recent was for the Spanish Giants Real Madrid on the release of their new kit, he has also been in adverts with the likes of Leonel Messi for Dubai Expo 2020 , Premier League, Italian Seria A ....... just to name a few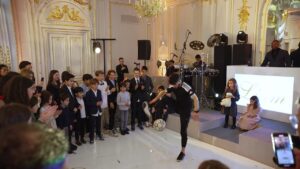 Children Entertainment
Rebaz is one of the top entertainer's in the world when it come to entertaining the young people! his friendly personality and high level of skills is enough to WOW children of any age watching him! Rebaz was awarded the best Entertainer by LUX LIFE MAGAZINE which came from the votes of the clients he worked with!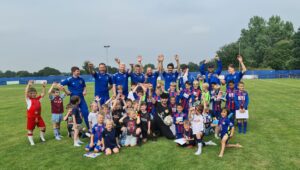 Sports Entertainment
Having performed at countless amounts of sports events, Rebaz is a world renowned for his experience which will attract any eyes from any sports witnessing his high level of skills set and engaging performances.
Follow Rebaz's social media bellow to keep up to date with his recent work!
It was a real pleasure to work with Rebaz , he did a great performance, both adults and children were amazed by his talent. He also succeeds in interacting with the young ones very easily and definitely shares his energy with the crowd! I really recommend him.
Thanks so much for making our event one to remember, everyone at our opening day were amazed by Rebaz'z skills but most importantly his personality fwith the children!
Rebaz came to our school Ravensbury Community school, delivered two assemblies, 16 workshops and one after school masterclass over two days. The energy and joy that Rebaz brought to these experiences, with children from Nursery to Year 6, was awesome. His skill level is insane. His manner and professionalism, creating relationships with the children from the very start, was admirable. what Rebaz instilled in them in the short time he was with us. . Book him. You will not regret it.
Want to have Rebaz at your event! Then  please go ahead and  fill in the form with all the information your event and he will get back to you ASAP.
Important Infos to include such as ( Event location , Event Date, event timing and what you are exactly looking for!