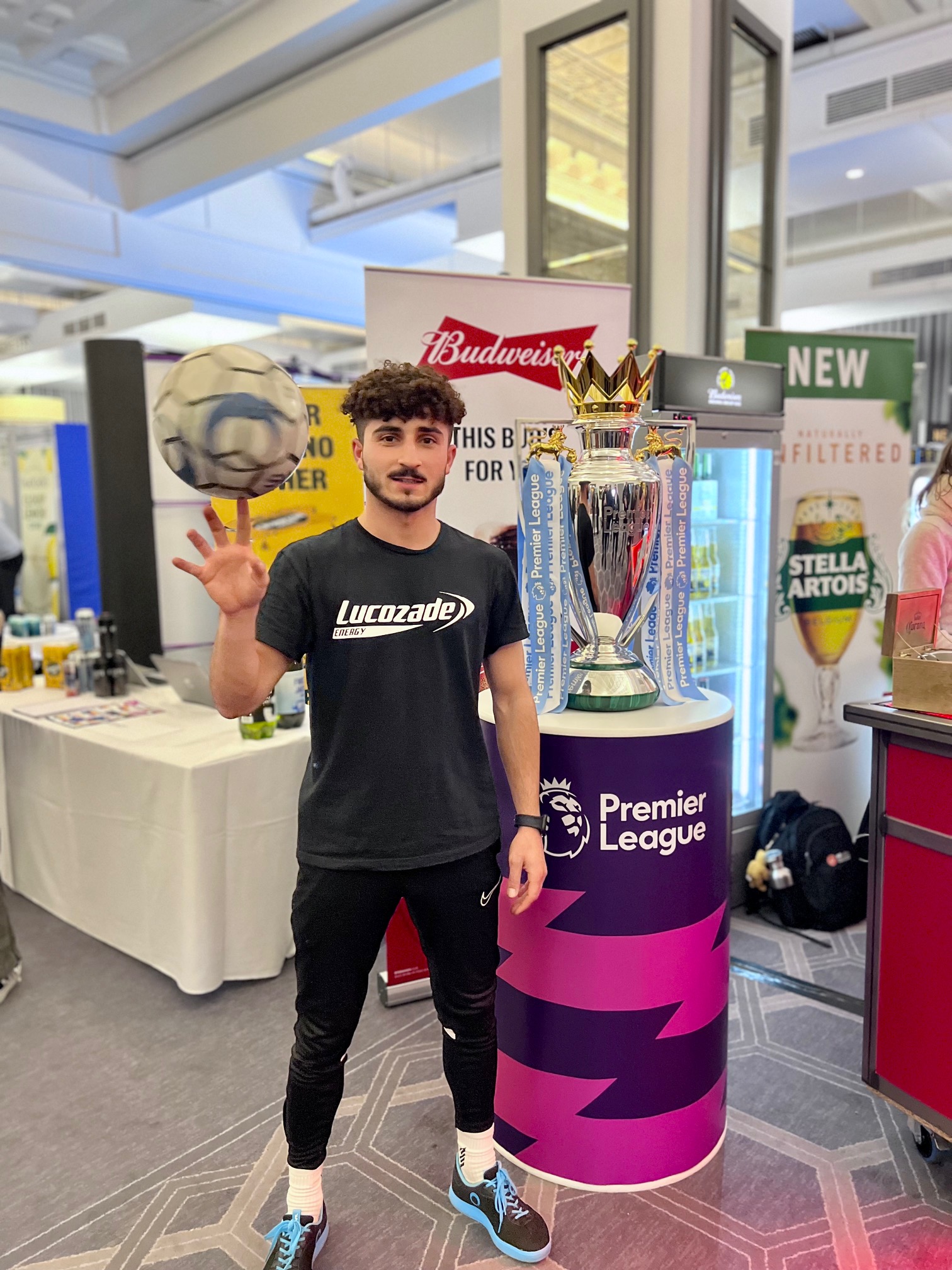 Lucozade x Premier League Perforamnce 2022
Rebaz was officially hired by Lucozade to entertain the crowd at a world class exhibition during the World Cup Qatar 2022 !
Global locations , May 2019 
DUBAI 2020 EXPO AD WITH LIONEL MESSI 
Rebaz had the chance of been involved in the Dubai 2020 Ad with the football star Lionel Messi which has reached millions of views across the globe on social media! 
Click here to watch the video !
World Cup 2018 Advert 
Rebaz Was involved in an advert with Sony Movie Channel (Movies4men) which was on national TV during the World Cup 2018 and he was one of the 6 main actors in the ad!
Freestyling with a Pro Footballer 
Rebaz was freestyling with the Premier League Footballer "Troy Deeney" at the (TheLastStand)  event which was held in the centre of Birmingham and he was really impressesed with what Rebaz could do with a football!